1/12/2014
"With this 5000 m² tropical greenhouse open to the public, the CMF Group demonstrates its "turnkey project" expertise in the field of specialized large glazed surface buildings. " Ideally located on the PARIS-NORMANDY axis by its founder Thierry JARDIN (CERZA Zoo), it fits into a 7 HA plant and animal park, situated a stone's throw from the banks of the Seine, and in close proximity to the Val de Reuil leisure park (27).
The main greenhouse shelters a rare biotope for educational purposes, mixing tropical animals and plants. Its energy balance, quite surprising for a greenhouse (less than 100 W/m² heating power!), is achieved by the use of the latest developments of the Group: aluminium profile with thermal break, triple-wall cover, Argon ITR double glazing on the south frontside, last generation wood-burning boiler, integrated climate computer.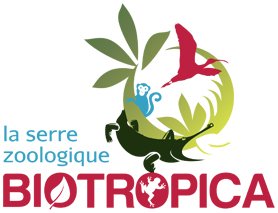 Its construction took only 14 months and its Director Alain LE HÉRITTE is now very glad to offer a complete tourist and educational package to his customers : a quality restaurant is, amongst others, integrated to the facilities ! ».
More info on http://www.biotropica.fr
Report broadcast on December 02nd, 2012 in the TF1 channel news:
TF1-Reportage