23/03/2021
CMF group is deeply saddened to announce the sudden and tragic death of Eric Laget, Sales Manager of the group, on March 16th, 2021. He was 55 years old.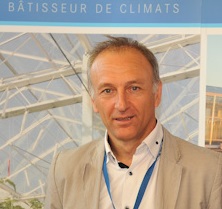 In September 1999, Eric joined the Company as Head of Sales.He later held the position of Sales Manager of CMF and then Sales V.P. of the group, and this for more than 10 years.
We will all regret his great professionalism, his energy, and his human relation skills.
All the employees of the company would like to express their support and sympathy to his family in this difficult moment.
Renaud JOSSE, Chairman